California Hospital Volunteer Opportunities
>> TULARE REGIONAL MEDICAL CENTER
TULARE REGIONAL MEDICAL CENTER, TULARE CA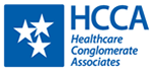 869 CHERRY AVE
TULARE CA, 93274
(559) 688-0821
http://teamhcca.com/
Below is the volunteer information for TULARE REGIONAL MEDICAL CENTER.
Volunteer Contact Email:
kjohnson@teamhcca.com
Volunteer URL:
http://teamhcca.com/our-locations/tulare-regional-medical-center/tulare-hospital-auxiliary/
Volunteer Information:
The Auxiliary operates as a service organization within the hospital and in 1966 opened the hospital gift shop as a primary tool for raising money in support of Tulare Regional Medical Center. The Tulare Regional Medical Center Auxiliary Gift Shop is located near the front entrance of the hospital's main lobby. The gift shop is staffed by the TRMC Auxiliary, a group of dedicated, compassionate volunteers. The Auxiliary maintains the store and serves the needs of patients and visitors, contributing thousands of dollars to the hospital from the shop's sales. Community members are encouraged to volunteer as Auxiliary Members. If you would like to send flowers or a gift to someone in the hospital, just give the Auxiliary Gift Shop a call - they would be glad to assist you.. For more information about volunteer opportunities at this hospital, visit
TULARE REGIONAL MEDICAL CENTER
volunteer website now.
We are looking for as much volunteer information as possible on this hospital. If you are familiar with volunteering program at this hospital or find that we have incorrect information, please use the COMMENT form below and let us know. Your comments may be published on the website if they are helpful to our visitors.