Idaho Hospital Volunteer Opportunities
>> ST. LUKES WOOD RIVER MEDICAL CENTER
ST. LUKES WOOD RIVER MEDICAL CENTER, KETCHUM ID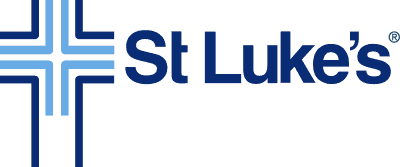 100 HOSPITAL DRIVE
KETCHUM ID, 83340
(208) 727-8800
https://www.stlukesonline.org/
Below is the volunteer information for ST. LUKES WOOD RIVER MEDICAL CENTER.
Volunteer Phone:
(208) 727-8406
Volunteer URL:
https://www.stlukesonline.org/about-st-lukes/donate-or-volunteer/wood-river-foundation/volunteering
Volunteer Information:
Volunteers are an indispensable part of St. Luke's. By giving the gift of time, you make a difference for our patients every day. From providing wheelchair assistance to supporting families in our waiting rooms, more than 100 volunteers play a vital role in the daily operations of St. Luke's Wood River. . For more information about volunteer opportunities at this hospital, visit
ST. LUKES WOOD RIVER MEDICAL CENTER
volunteer website now.
Volunteer Placements/Services:
Guest Services; Surgical Services; Emergency Department; Infusion Services; Gift Shop; Pet Therapy; Knitters; Special Projects and Community Outreach; Volunteer Board
Application Process:
Complete an interview; Pass a background check; Complete a health screen and comply with St. Luke's health policies and procedures, including a mandatory annual influenza vaccine; Undergo extensive training; Be trustworthy, dependable, honest, courteous, pleasant, and punctual; Have a professional attitude and behavior; Adhere to St. Luke's values: Integrity, Compassion, Accountability, Respect, and Excellence (ICARE); Adhere to St. Luke's mission to "improve the health of people in the communities we serve"
We are looking for as much volunteer information as possible on this hospital. If you are familiar with volunteering program at this hospital or find that we have incorrect information, please use the COMMENT form below and let us know. Your comments may be published on the website if they are helpful to our visitors.