Idaho Hospital Volunteer Opportunities
>> ST. LUKES BOISE MEDICAL CENTER
ST. LUKES BOISE MEDICAL CENTER, BOISE ID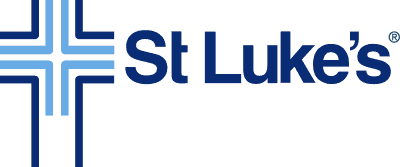 190 EAST BANNOCK STREET
BOISE ID, 83712
(208) 381-2222
https://www.stlukesonline.org/
Below is the volunteer information for ST. LUKES BOISE MEDICAL CENTER.
Volunteer Phone:
(208) 381-2265
Volunteer URL:
https://www.stlukesonline.org/about-st-lukes/donate-or-volunteer/treasure-valley-foundation/volunteering
Volunteer Information:
Volunteers are an indispensable part of St. Luke's. By giving the gift of time, you make a difference for our patients every day. From volunteering in our gift shops, to supporting our visitors, or to delivering flowers to our patients, more than 550 volunteers play a vital role in the daily operations of St. Luke's Boise, St. Luke's Meridian, St. Luke's Nampa, St. Luke's Rehabilitation and St. Luke's Mountain States Tumor Institute (MSTI). . For more information about volunteer opportunities at this hospital, visit
ST. LUKES BOISE MEDICAL CENTER
volunteer website now.
Volunteer Programs:
Adult Volunteer; Junior Volunteer; Hospice Volunteer; Pet Therapy Volunteer
Application Process:
To become a St. Luke's Volunteer, you must: Complete an interview; Pass a background check; Receive a TB test; Show proof of immunization for measles, mumps, and rubella (MMR); rubeola; diphtheria; tetanus; pertussis (Tdap); and varicella; Receive annual influenza immunization; Undergo extensive training; Be trustworthy, dependable, honest, courteous, pleasant, and punctual; Have a professional attitude and behavior; Adhere to St. Luke's Values: Integrity, Compassion, Accountability, Respect, and Excellence (ICARE); Adhere to St. Luke's mission "to improve the health of people in the communities we serve"
We are looking for as much volunteer information as possible on this hospital. If you are familiar with volunteering program at this hospital or find that we have incorrect information, please use the COMMENT form below and let us know. Your comments may be published on the website if they are helpful to our visitors.