Idaho Hospital Volunteer Opportunities
>> ST. LUKES MAGIC VALLEY MEDICAL CENTER
ST. LUKES MAGIC VALLEY MEDICAL CENTER, TWIN FALLS ID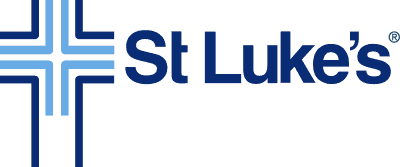 801 POLE LINE ROAD W.
TWIN FALLS ID, 83301
(208) 814-1000
https://www.stlukesonline.org/
Below is the volunteer information for ST. LUKES MAGIC VALLEY MEDICAL CENTER.
Volunteer Phone:
(208) 814-0861
Volunteer URL:
https://www.stlukesonline.org/about-st-lukes/donate-or-volunteer/magic-valley-foundation/volunteering
Volunteer Information:
Become at volunteer at St. Luke's Magic Valley or St. Luke's Jerome and make a difference every day in the lives of others. As a volunteer in Twin Falls or Jerome, you'll help make St. Luke's a friendly, warm, and welcoming place for patients and their families. Whether it's a happy event, like the birth of a new baby, or a stressful one, like a serious illness, you can touch the lives of others when they need you most. You'll earn not only their trust, but the trust of our staff of care providers as well.. For more information about volunteer opportunities at this hospital, visit
ST. LUKES MAGIC VALLEY MEDICAL CENTER
volunteer website now.
Volunteer Placements/Services:
Information desk; Surgery waiting room; Emergency room; St. Luke's MSTI cancer center; Shuttle drivers; Pet partners; Women's Imaging Center; Radiology/imaging; Volunteer office; Gift shop; Comfort care; Junior volunteer
Application Process:
1. Complete a volunteer application. You can pick up an application at the hospital information desk or from the Volunteer Office. 2. You'll be called for an interview. If you join our volunteer team, you'll attend a hospital orientation and volunteer training. 3. You'll be asked to volunteer a minimum of four hours, one day a week.
We are looking for as much volunteer information as possible on this hospital. If you are familiar with volunteering program at this hospital or find that we have incorrect information, please use the COMMENT form below and let us know. Your comments may be published on the website if they are helpful to our visitors.